About ChemGuru - Focused SAT II Subject Test Prep for the iPhone for the Chemistry Subject Test

Upward Mobility's ChemGuru software for the iPhone is a tool to help students prepare for the SAT II Chemistry Subject Test. The module contains 130 realistic questions ranging in difficulty from easy to challenging and addressing nearly all the topics commonly covered on the exam. Each question is followed by a clear and insightful explanation, ensuring comprehensive understanding of the material. Whether you are taking the test for the first time or striving for a perfect score, ChemGuru will be a useful component of your test preparation.

Our focus is not to blanket you with hundreds of questions, but rather to focus on the key concepts for the exam. We recognize your time is valuable, so each question is structured to help you master an important area of knowledge for the test. ChemGuru was written and edited by Patrick Shields, and edited by Ted Chan from MIT.

Topics covered include atomic structure, molecular bonding, molecular geometry, molarity, reaction energies, oxidation/reduction reactions, nuclear decay, electrochemistry, laboratory procedures and other key topics for the SAT II exam.

ChemGuru is designed specifically for the SAT II, but would also be beneficial in studying for the Advanced Placement (AP), A-Levels, PRAXIS II, GED, CLEP, MCAT and ASVAB exams.
Click here to buy ChemGuru at Apple's iTunes Store
Screenshots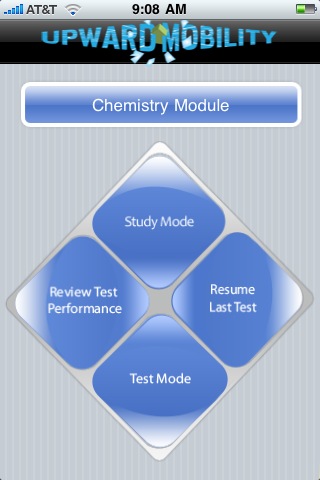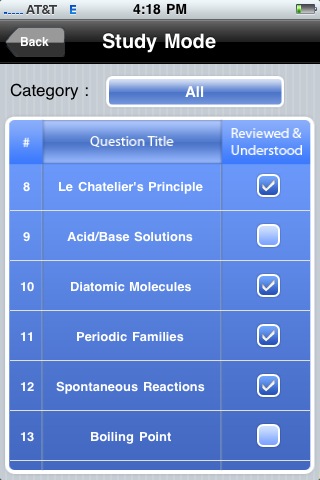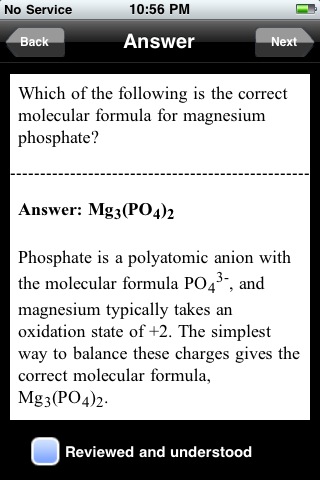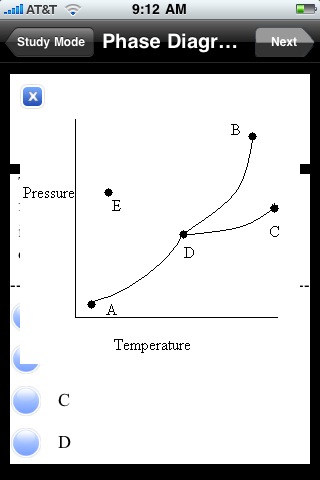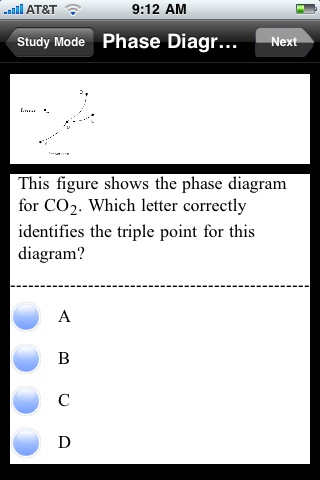 Modes

Flow-through: Go through our premium curriculum question by question. You can resume where you left off using the Review Screen.
Review mode: Keeps track of questions you reviewed and understood. This allows you to track your progress and circle back to specific questions. You can also jump to specific topics to focus on areas that you want to work on.
Test Mode: Set your own time, categories and number of questions for a simulated exam.

iPhone OS Versions Supported
ChemGuru will work on all versions of iPhone OS, as well as the iPod Touch. Click here to buy at Apple's iTunes Store.

About Upward Mobility
Upward Mobility creates high end professional educational content for management development and test preparation, and makes it available through innovative mobile and web platforms. Our goal is to keep learners engaged with a mix of wit, humor and actionable takeaways.

We are a double bottom line company that is deeply committed to education in the developing world. Some of the profits will be used to deploy education via mobile phone in emerging countries to improve their total factor productivity growth. You can learn more about our vision and mission by clicking here.

Disclaimer
SAT II is a registered trademark of the College Entrance Examination Board which was not involved in the production of, and does not endorse, this product.